One
of
my favorite breakfasts, and one I think can't be beat, is freshly caught Atlantic mackerel fillets fried in butter, served with toast with butter or bread
.
There's nothing more delicious to get you ready for the day. This simple recipe will show you how to make the perfect mackerel fry.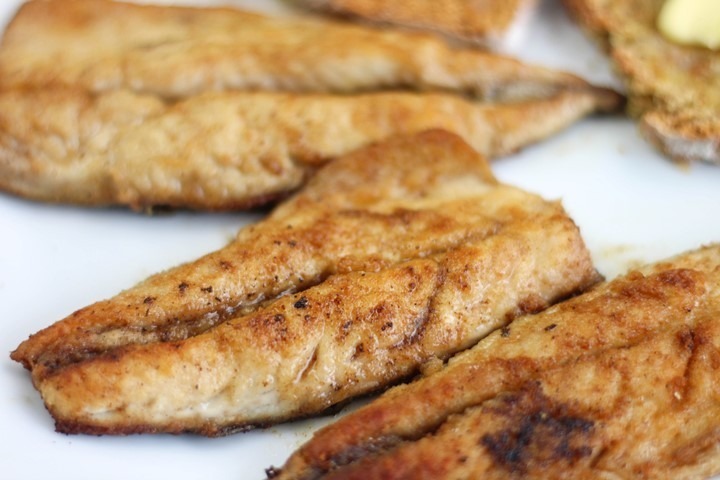 Atlantic mackerel The Atlantic mackerel,
also known as Boston, Norway and Scottish mackerel (scomber scombrus) is a shoalfish found in the Mediterranean, Black Sea and North Atlantic. It is a wonderful fighting fish and very fun to catch from rocks or a boat.
Mackerel is a beautiful fish with camouflage coloration, has a strong flavor, and is an oily fish with many nutrients, making it a healthy fish to eat. It is also, more importantly, sustainable.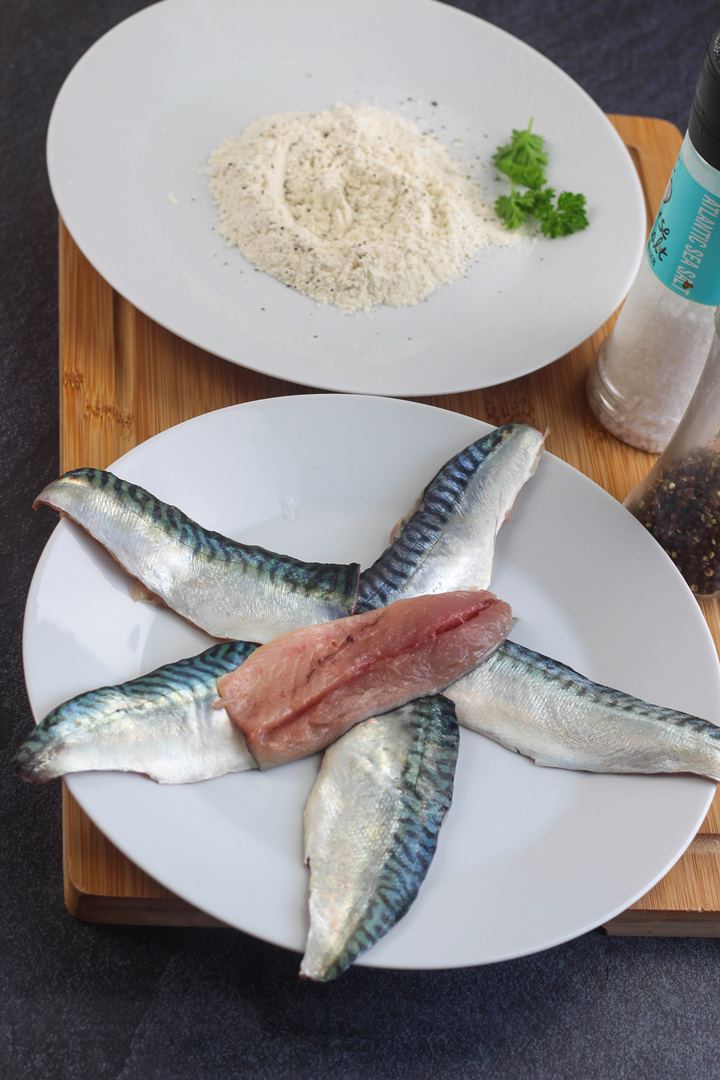 How to catch mackerel
My summer holidays for many years were spent in Cornwall, in the southwest of the United Kingdom. Every year we tried our luck from the rocks with our feathers and floats hoping to catch a delicious Atlantic mackerel.
Some days were luckier than others, but the summer months are the best time to catch mackerel on this side of the pond.
However, the easiest way to catch mackerel is from a boat with feathers or lures. Simply drop your line in the water to the bottom and wind slowly. Mackerel is a shoal fish and you might get three or four fish at once if you're lucky.
But if you can find a good safe fishing spot on the shore, then I like to use a mackerel rig with a float, weight, spin and tracer and a sand eel (or mackerel) as bait, with the hook through the head of the sand eel. They always tend to attack the head first.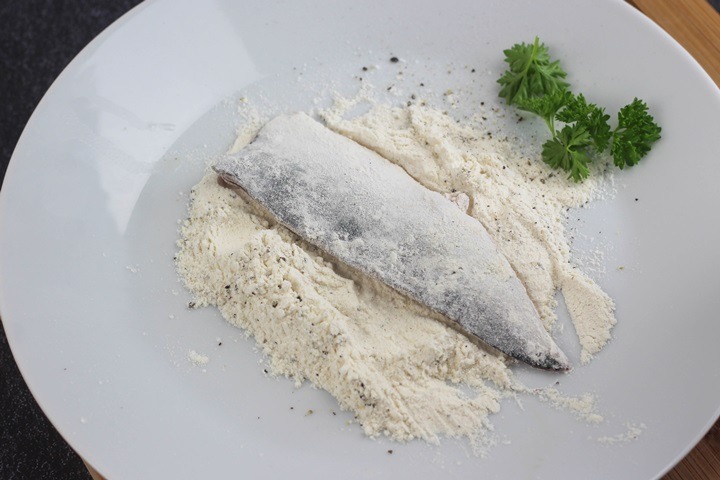 Mackerel has a
sharp bite, which means you can easily tell the difference when you have a mackerel bit compared to that of a pollock, for example. The float will disappear without warning, a direct hit!
You can also catch them from the shore trolling with a lure or feathers.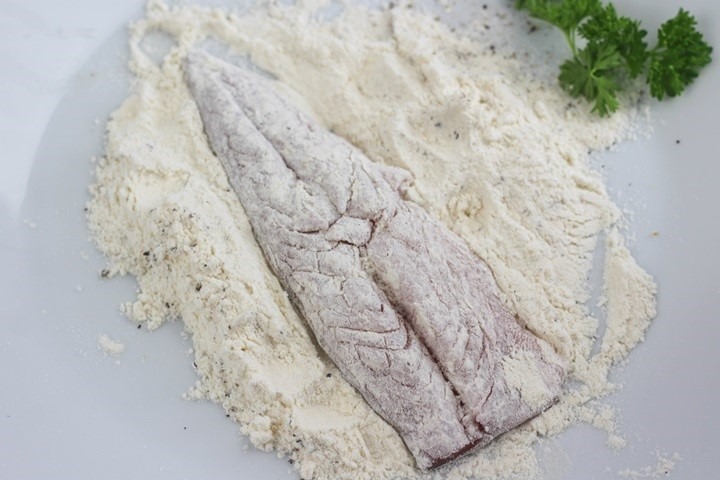 They are a great fighting fish and fun to catch from the rocks
.
How to fillet a mackerel
I have seen mackerel filleted both ways, from tail to head and vice versa.
But I think the most common method is from head to tail. You make a cut just behind the pectoral fin on the side with a very sharp knife until you reach the spine.
Then, slowly draw the knife to the tail, passing it along the spine, taking as much meat as you can. Then do the same on the other side. You can throw the remains of the carcass to the seagulls, wash the fillets of any stomach contents that may have been left and you are ready to cook.
Make sure you have removed all the bones, especially around the stomach cavity, where some may remain if you are not careful. These can be fished with a pointed knife. Also cutting a thin line in the middle of the meat side of the steak, as you can see in the photos above, will help remove the bones that exist down there.
How to cook a mackerel fry
This recipe is very simple. You clean and dry the steak before covering it with some seasoned flour. The steak is then scorched in a pan in a pan in a mixture of butter and olive oil on both sides until crispy and cooked.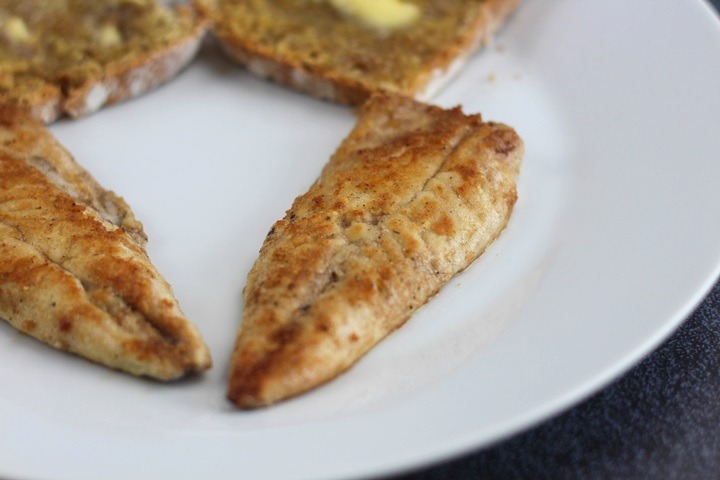 When the fish is really fresh, caught the same day or the next day, then there really is nothing better. If you need to keep steaks in the refrigerator overnight, simply store them in some kitchen paper and wrap them in aluminum foil to keep them cool.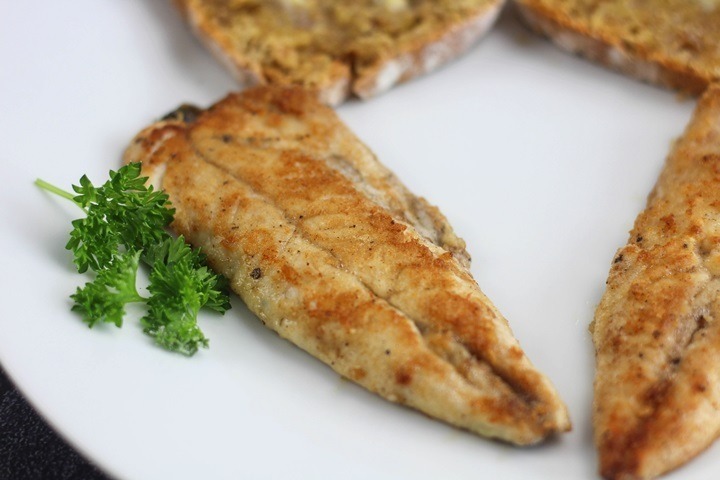 This is truly one of my favorite simple recipes of all time. I hope you can get your hands on some really fresh Boston mackerel and try it.
I
just found someone selling fresh mackerel (caught the same morning) outside our local pub every day, so I'm very happy. This was breakfast this morning!
Let me know how you're doing in the comments section below
!
Fried
mackerel recipe
Sharing is caring!