This is Kerala Beefy Curry is one of my favorite curries to make in the slow cooker. This curry is fresh, fragrant and light with a thick curry sauce that tops the tender metlingly beef. It is easy to make with only 15 minutes of preparation and there are no unusual ingredients.
If you love light curries with a mild spice, my Kerala fish curry is a must. It is sweet, sour and spicy at the same time with thick and delicious coconut cream curry that covers thick pieces of firm white fish. My Kerala chicken curry recipe is also simple and quick with thick creamy sauce and simple ingredients.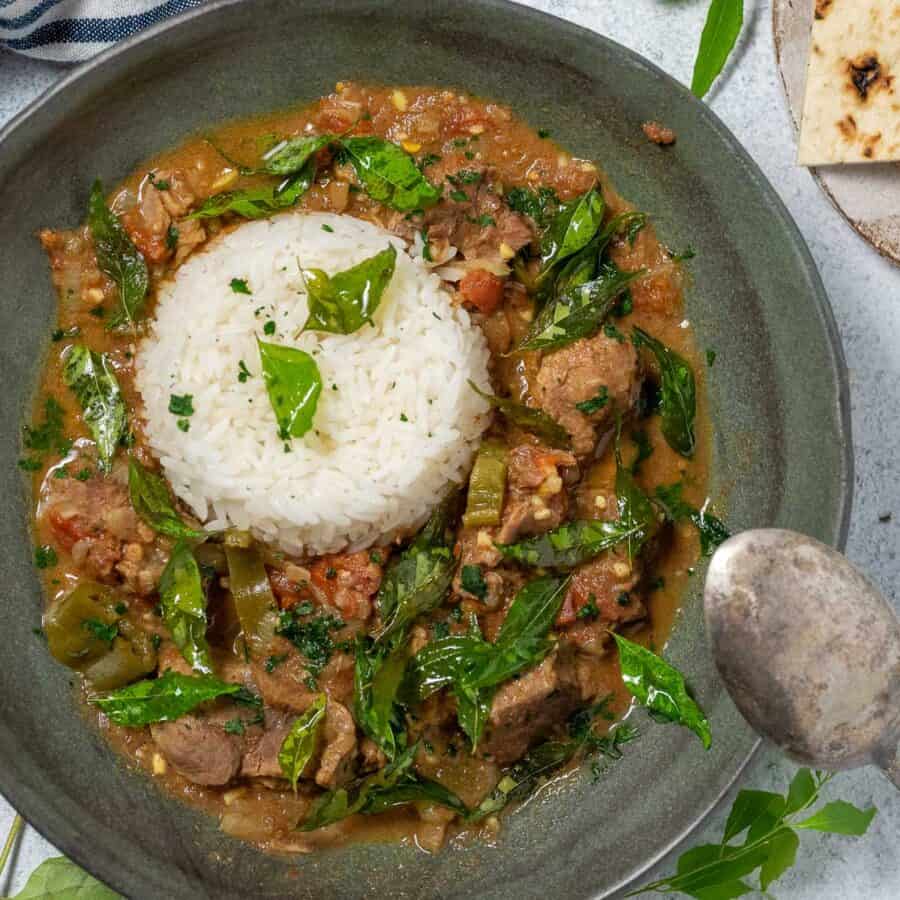 Why make this recipe
Tenderly tender, separate the meat covered with a thick, rich curry sauce
You can do it in the slow cooker or pressure cooker (both instructions are included on the recipe card below)
Its light enough to eat in summer, and substantial enough to curl up in winter
No hard ingredients to find – buy everything at your local supermarket
Easy to adjust the level of heat and spices to your liking
Perfect for freezing
15 minutes of pre and cooking itself
! Crispy curry leaves on top of curry are the bomb!
All
the ingredients for this Kerala-style meat curry can be purchased at your local supermarket (for example: Cabbages and Woolworths if you are in Australia). There is nothing unusual that you have to hunt or go to a specialized Indian shopkeeper.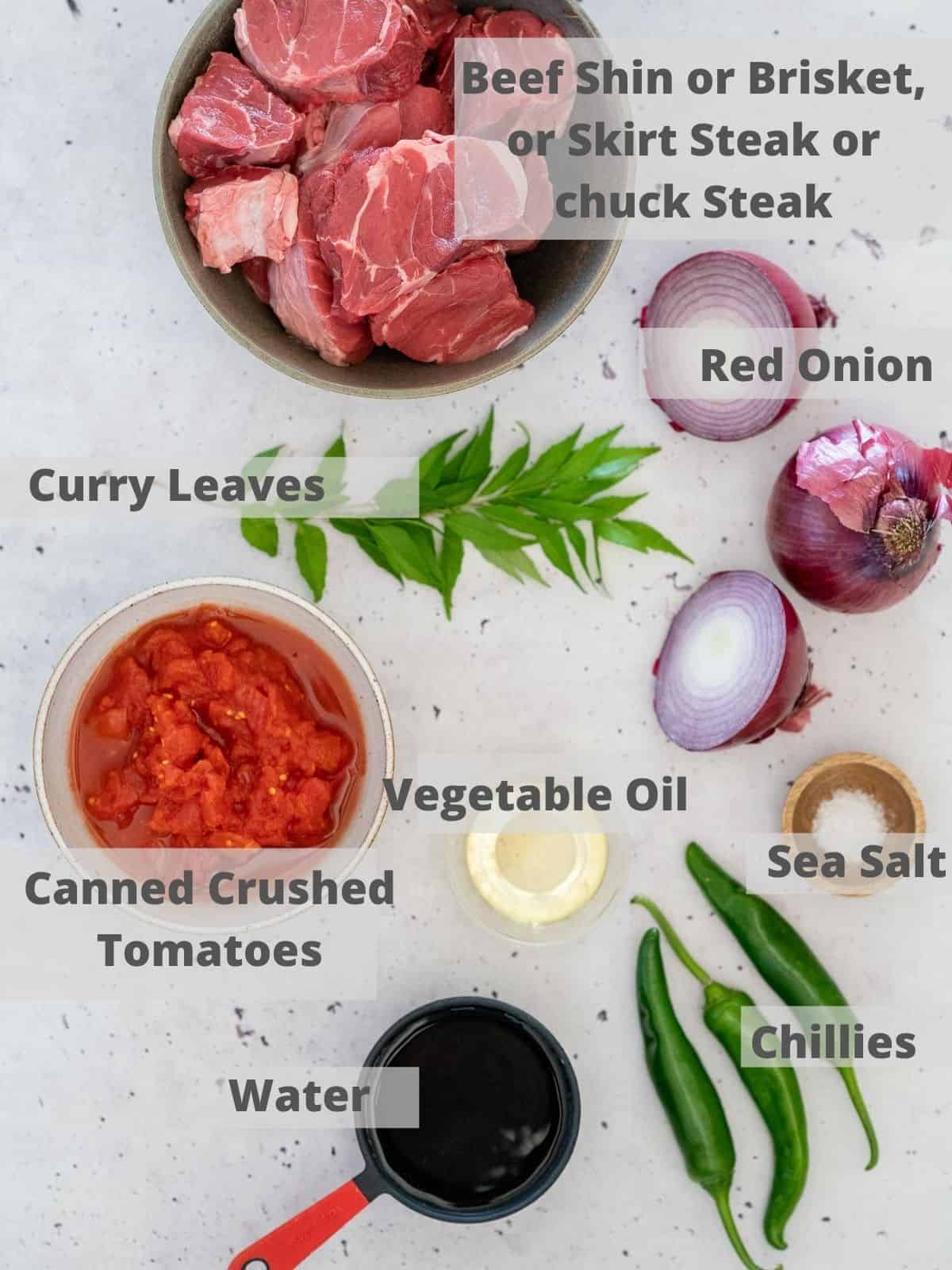 TIP: Curry leaves are very important in this recipe and really make a big difference. While fresh curry leaves are best, you can use dried, they are a good substitute.
Spices
This bold combination of simple, easy-to-find spices produces the
most amazing curry base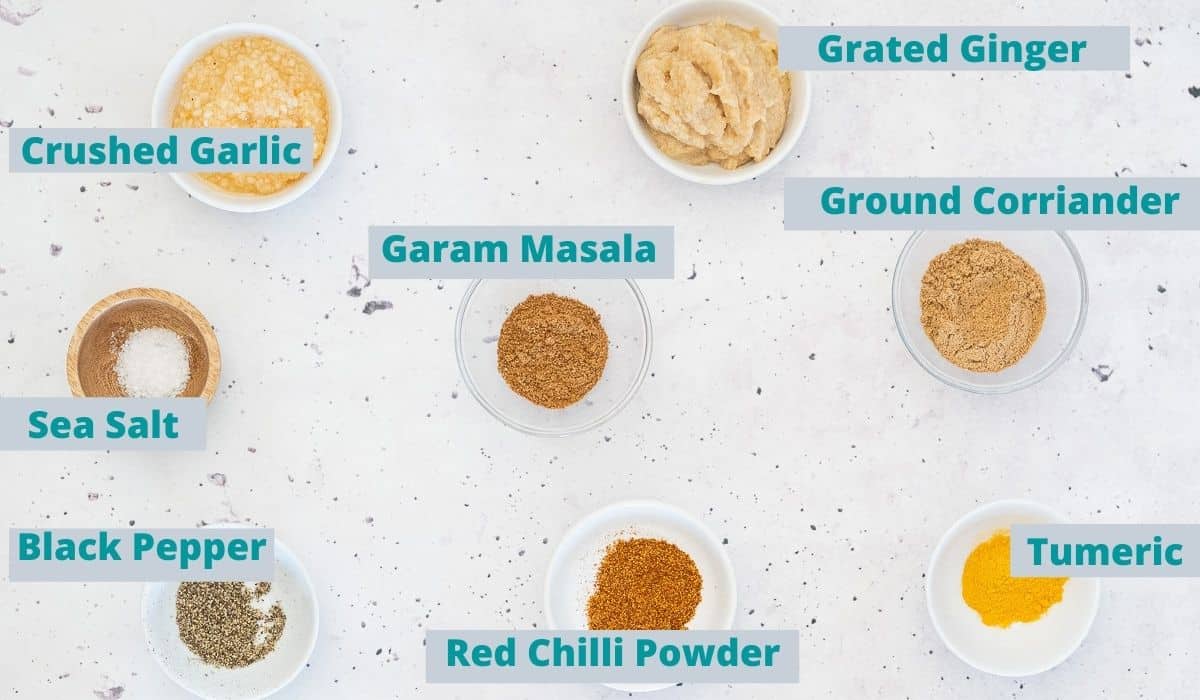 Meat ingredient notes
: I used Beef Shin for this recipe. I bought it in pieces of Woolworths meat and cut it into 1-inch pieces. You can also wear chuck steak, skirt steak, shin, breast. Just be sure to trim excess fat from meat.
Tomatoes: Canned tomatoes work great in this recipe, however, you can also use two large, finely chopped

ripe tomatoes.

Curry leaves: I buy curry leaves from Woolworths and cabbages in Australia, from the fruit and vegetable section with fresh herbs. I always buy two packs, because I love frying a lot of curry leaves and using them as a garnish at the end.
Green chilies: Be sure to buy the long green chiles, as they are not too hot. Smaller green chiles are VERY hot and are not suitable for this curry.
Spices: All spices in this recipe are from Woolworths/Cabbages. No special trip to the Indian grocery store is needed.
How to do in slow cooking cooking
: Heat a skillet over medium high heat. Add the vegetable oil and once hot, add the onions. Cook until they begin to soften.
Add the tomatoes: Add the tomatoes and stir, cooking for 1 minute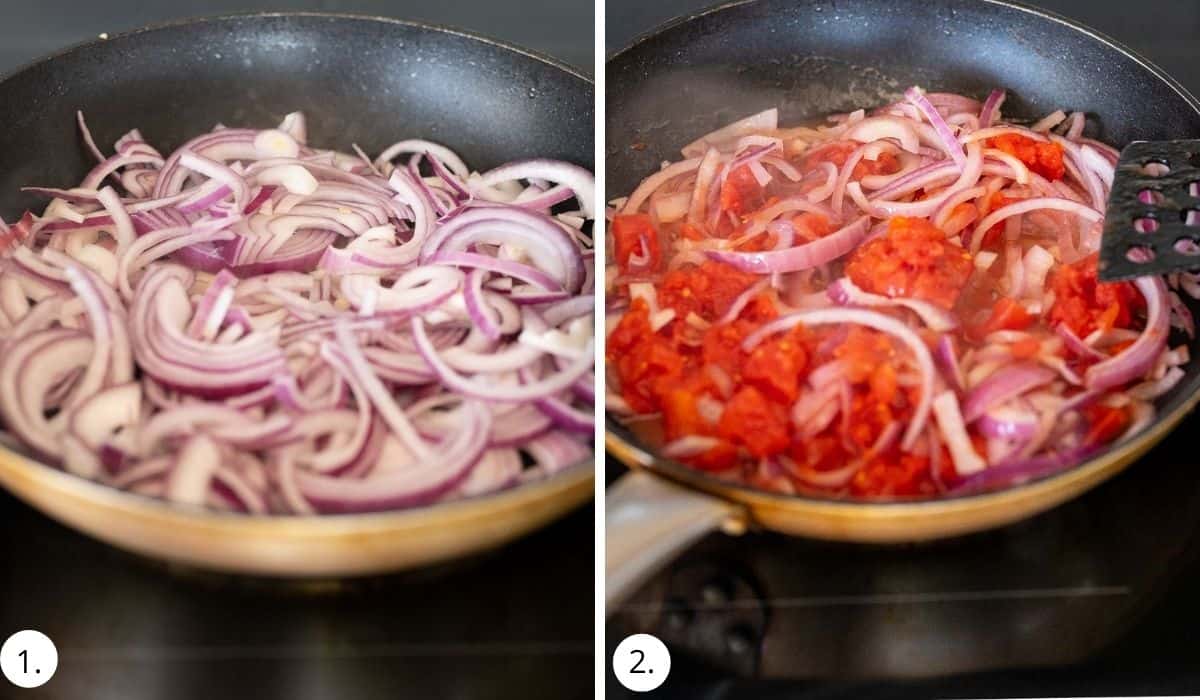 Add spices: add the ingredients of the spice and green chili mixture, stirring and cooking for another minute.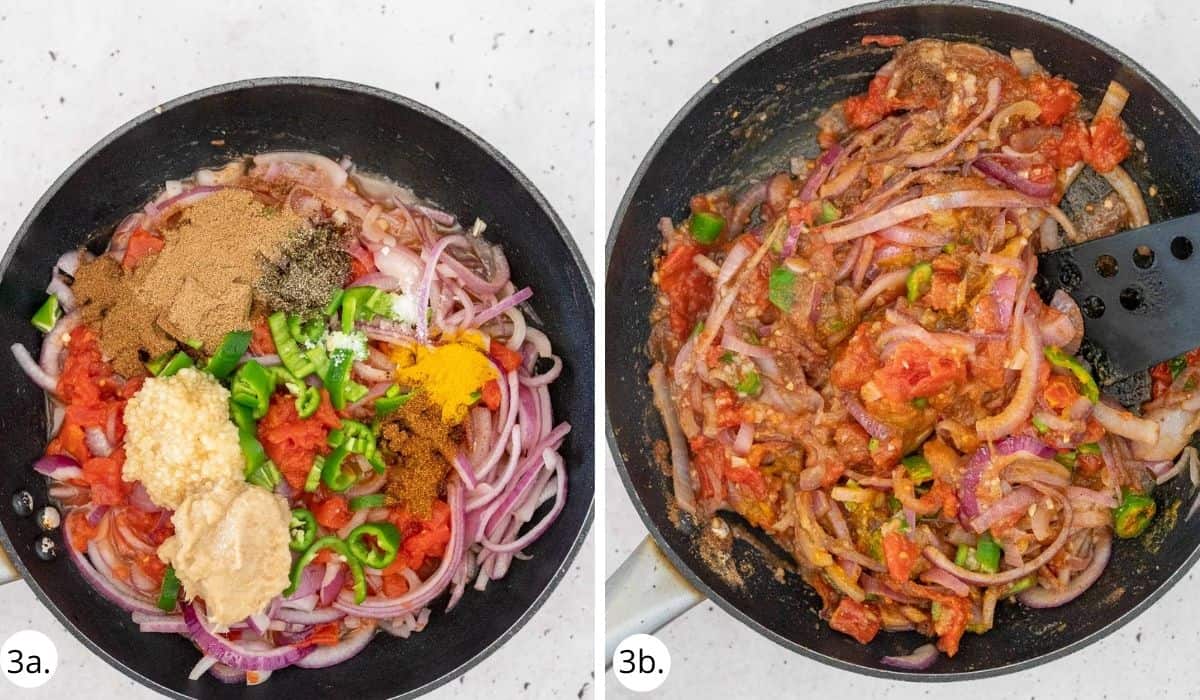 Transfer to slow cooker
: Transfer the mixture to the slow cooker, along with the beef, curry leaves (still on the stem) and water.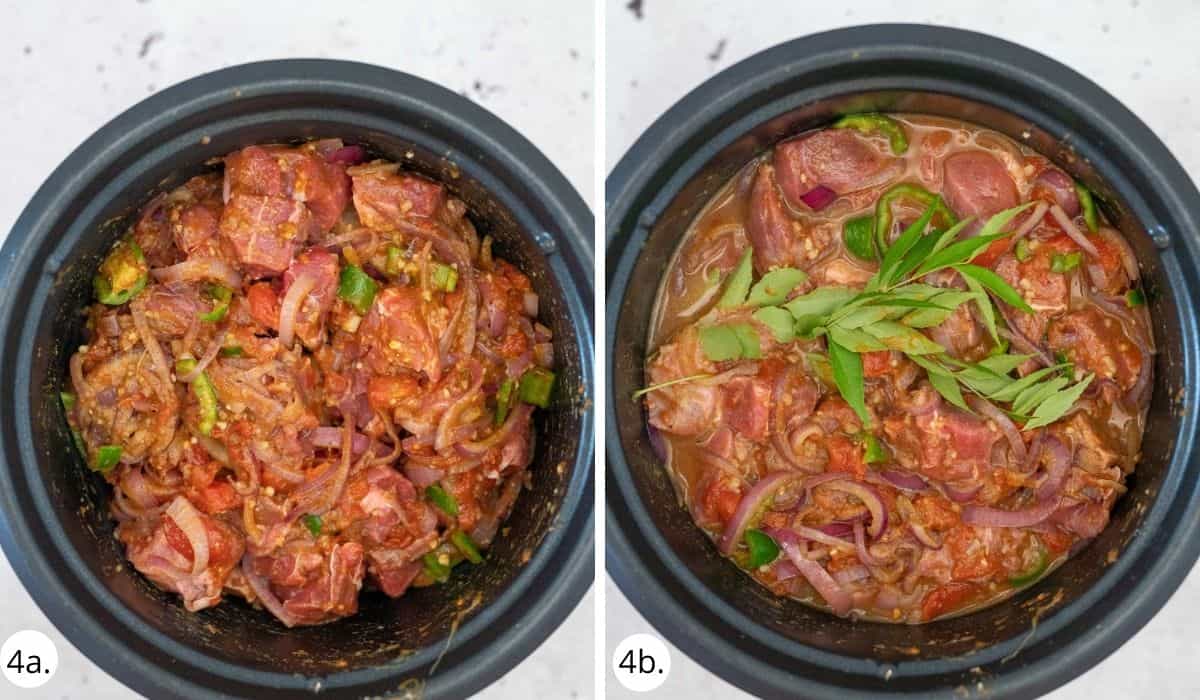 Slow Cook: Simmer in slow cooker for 8 hours. Remove the stems from the curry leaf.
To thicken: Make a suspension of cornmeal with 1 tablespoon of cornmeal and 2 tablespoons of tap water mixed in a small dish. Pour into the curry while still in the slow and hot cooker, stir – it will thicken slightly. If you want it to be even thicker, repeat.
Curry leaves: Heat a small skillet over high heat with 1/2 tablespoon of oil (either will do). Remove the curry leaves from the stems and add them to the pan once they are heated. Stir them in the pan: they will sizzle and crunch a little and only take a minute or two to cook. Once they have become crispy and have become a darker shade of green, remove from the pan.
To serve: Divide curry and rice equally between 4 bowls, sprinkle curry leaves on top.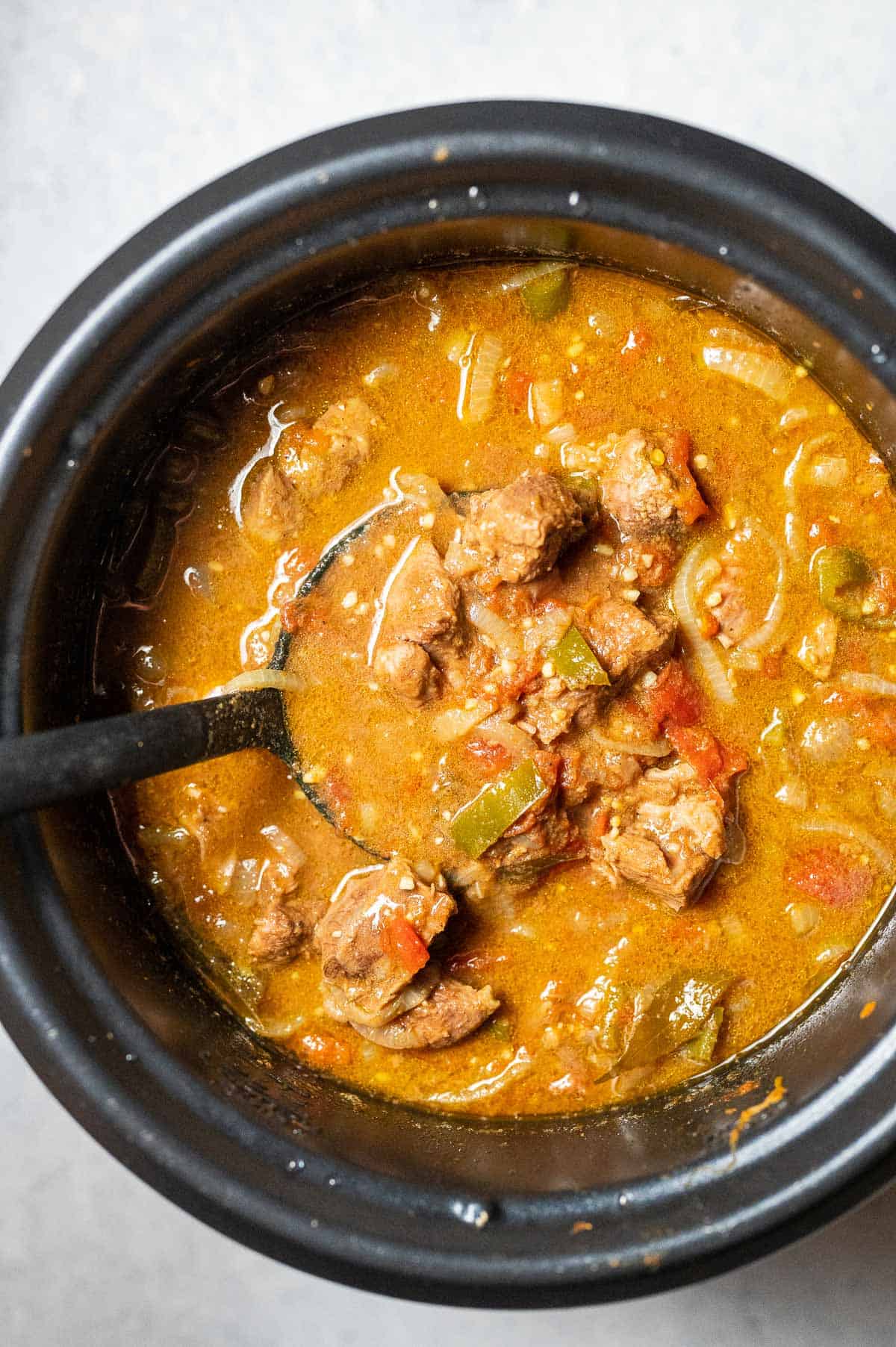 Expert tips
Cornmeal Note: If you use cornmeal and refrigerate leftovers, when you reheat, curry may seem a bit gelatinous, but once it is heated it will disappear and you will be left with a delicious rich and thick curry.
Spice level: This is a medium curry, so it's a little hot. To make it less spicy, remove the seeds from the green peppers and halve the amount of black pepper and

chili powder

More spicy: If you like it spicy, add extra green chili peppers. Storage: This curry freezes
well. Divide into portion-sized containers with lids, label and date the containers and they will keep in the freezer for 3 months.
Defrosting: Defrost in the microwave when thawing, or alternatively, place the container in the refrigerator overnight to thaw, then reheat in a pot on the stove or hot in the microwave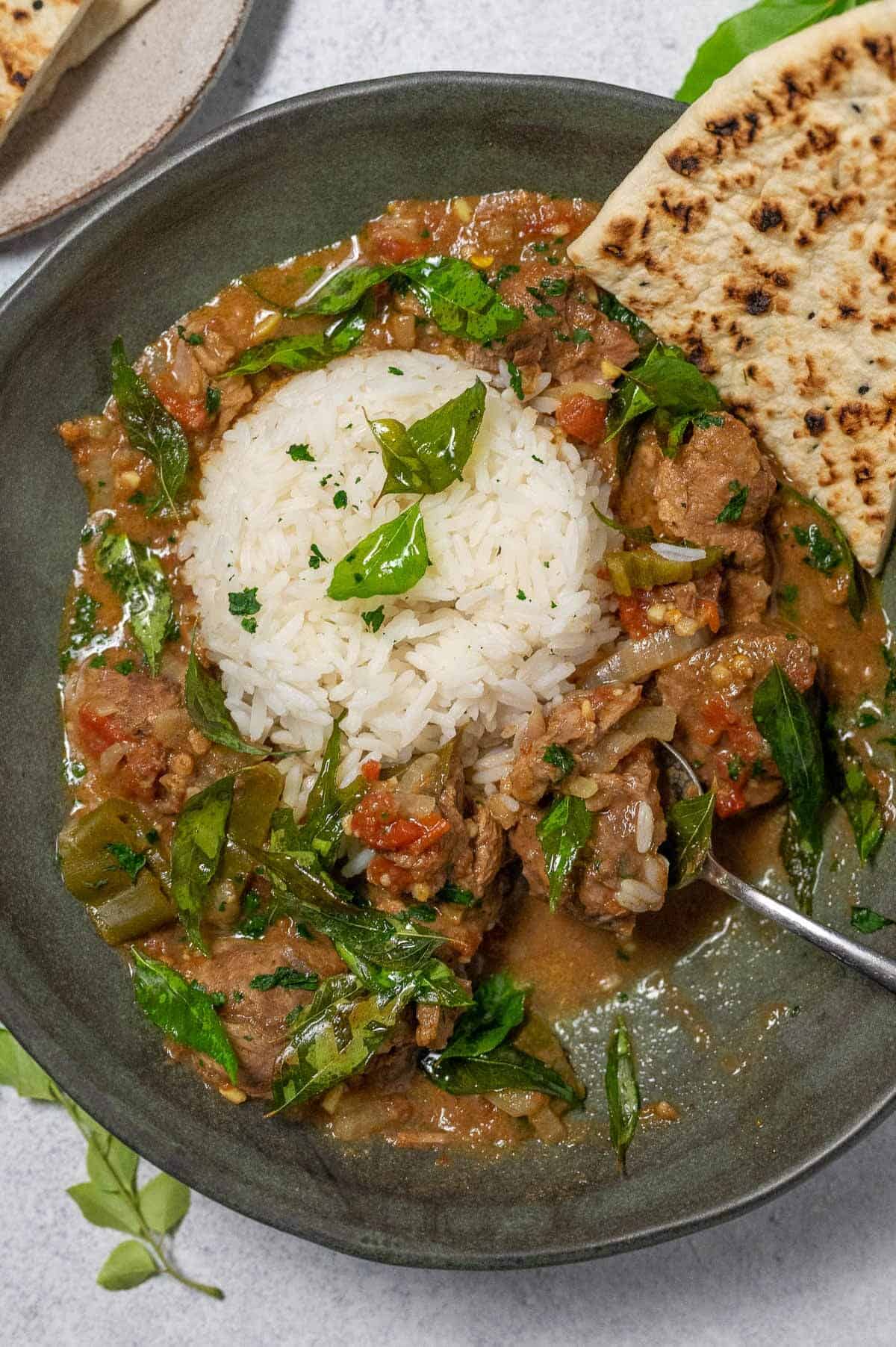 Service suggestions
Traditional: steamed basmati rice (or jasmine rice if that's what you have on hand), naan bread, roti, pappadums.
Low carb: cauliflower rice (I like to buy the frozen bags of cauliflower/vegetarian rice from Coles or Woolworths and heat in the microwave. It's quick and convenient!), Grated lettuce also works to absorb curry juices, or even low-carb noodles.
Something different: mashed sweet potato, a mixture of steamed green vegetables.
Answers to your questions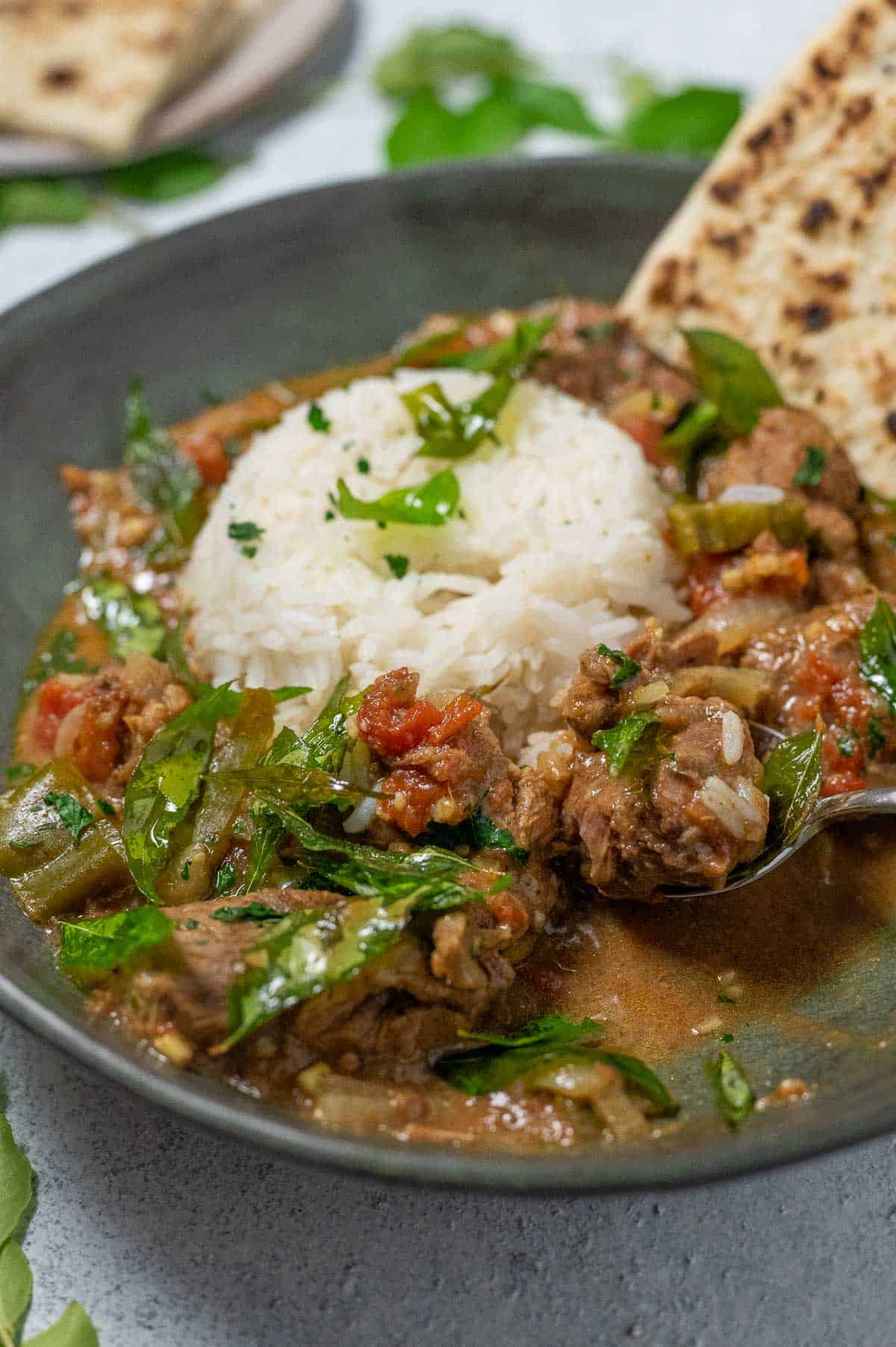 I love making simmered curry. They require very little effort and practically cook themselves. This Kerala meat curry is no exception. It is a soft and robust curry at the same time. Full of flavor, richness and complexity.
The meat is delicate and tender and is separated with the fork. And those crispy curry leaves lightly fried on top are so addictive that I always do extra, accumulating a ridiculous amount. This is a curry for summer, winter and in between. It is light, fresh and filling and will not weigh you down.
More curry
recipes
:
Slow cooker Mango

Chicken Curry 15 minutes yellow Thai fish curry

Easy apricot Pineapple Thai Chicken

Curry

Chicken

Curry

30 minutes from Kerala Fish Curry